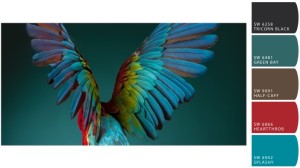 Starting a new project can be very fun and exciting, yet for some it's stressful and daunting. There are so many choices and directions to go when choosing color.
I consult with people from all different walks of life and I get the same question from the majority of my clients.
What colors should I choose to paint my walls?
We all want our homes to have a nice look and feel that makes us feel good. Especially with our fast paced, hard working lives, when you get home you want to come home to a nice polished place that reflects your hard work; that's cozy, inviting, and expresses character.
Approximately every 7 to 10 years the average person is willing to throw a fresh coat of paint on the walls, so when choosing paint colors it's important that you not "like" it, but LOVE it, because you are going to live with it for some time.
First thing first…
What's staying?  Are you keeping any of your existing furniture? If so, great! Be sure to keep that in mind when choosing your new color. If you do not consider the furniture when selecting your colors, you may find yourself liking the walls and not the existing furniture anymore or vise-versa.
Lets simplify your process and make things more fun and exciting
Finding Inspiration
Finding inspiration is very important when starting your design project. I always encourage clients to bring a piece of inspiration to give me an idea of what they are looking for in their space.
Samples of inspiration includes…
A nice piece of fabric that you just absolutely love
A portrait of your favorite artist work or a picture from your favorite vacation spot
A pillow or comforter set
A magazine clipping
Or an existing piece of furniture that's going to stay
Color Palette
Now that you have your inspiration it's time to figure out what colors you want to paint on the walls.  If possible, grab a light, medium, dark, and accent color from your inspiration to establish a color palette.
For example…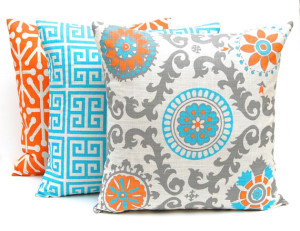 See how simple it can become by using inspiration as a starting point? I hope that this was very helpful for you. Now you have the necessary steps to create a warm and inviting home when choosing colors.
Best of luck!
Edwina Mahan